Only 2 Hours from Silicon Valley!
Your Bay Area, E-Commerce, Fulfillment Partner
–  We service our California customers, from packaging to delivery, in 24 hours*
–  Custom deadlines, same day orders, packaging and pickup available
–  Seller fulfilled 'Prime' capable
 / Strategic partnerships, with national vendors and suppliers
–  Shipping up to 5,000 cases a week
–  Central Valley California location / LESS COSTLY WEATHER RELATED DELAYS
–  Customized and transparent pricing / NO hidden fees
–  Dry ice provided at cost / Start up consulting services available
Frozen Fulfillment Subscription Program Management
With a focus on frozen subscription type customers, the SPWG Frozen Fulfillment division has grown to packing over 5,000 cases a week, quickly becoming one of the largest 3PL frozen fulfillment houses on the west coast. SPWG Frozen Fulfillment is not just focused on getting your cases packed, but is dedicated to the continuous improvement of your operation through the use of joint capital expenditure programs.
Custom High Volume Programs – Strategic Partnerships
Here at SPWG, we fit your model, not the other way around. With a network of suppliers and vendors, we are confident that we can provide you with the exact fulfillment vision. In addition, all of our customers receive a dedicated fulfillment team, developing a partnership between our customers, and the SPWG associates who are committed to a perfect order every time. For our larger customers, SPWG can build not only a dedicated team, but a dedicated production line for your program, giving your program the highest level of consistency available. We specialize in high volume, fast growth type customers, and can get your program started in as few as six weeks.
Meal Kit Fulfillment Management Programs
Already have a successful meal kit company? You just looking for more space, and maybe some additional storage? SPWG can help service meal kit companies as well, offering the full spectrum of options, ranging from leased space, to fully staffed and managed programs. We know this is where the industry is going, and we want to help you lead the pack.
SPWG E-Commerce Customers


Sierra Pacific handles all of the following:
   •  Frozen Direct to Consumer Fulfillment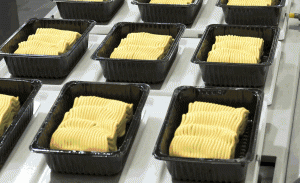 •  Meal Kit Direct to Consumer Fulfillment
    •  Refrigerated Drink Direct to Consumer Fulfillment
    •  Dry Ice / Gel Pack Sourcing
    •  Case Pick Programs
    •  Frozen Pallet Storage and Handling
    •  Refrigerated Pallet Storage and Handling
    •  Dry Pallet Storage and Handling
    •  Marketing Inserts
    •  Custom Kit Programs

National Network
Not only can we deliver California to you, we can deliver the USA, Canada and Mexico. Sierra Pacific is a proud member of the World Group, strategic partnerships in key areas that make your distribution seamless. Please contact us for nationwide service and we will make sure you get connected. http://theworldgroup.com/
E-Commerce Connections
Sierra Pacific can connect with your e-commerce partners.  Our team is experienced with APIs like Woo Commerce, Zenventory, Shopify and more.
Our WMS can network with other platforms to make your project seamless.  From printing labels to getting your variety packs to your customers, Sierra Pacific makes it happen.
We keep it cold
Sierra Pacific offers Dry Ice and Gel Pack protected shipments.  Additionally, we can work both with your packaging supplier as well as new sustainable insulated packaging.
The next stop is your customer's doorstep.
Let's team up and get shipping
– Specializing in subscription model companies

– Packing over 2,000 cases a week

– Servicing 42 million potential customers overnight

– Millions of potential customers in 48 hours
* Subject to delivery date, vendor limitations apply